Scott Stapp nominated for the "We Love Christian Music Awards"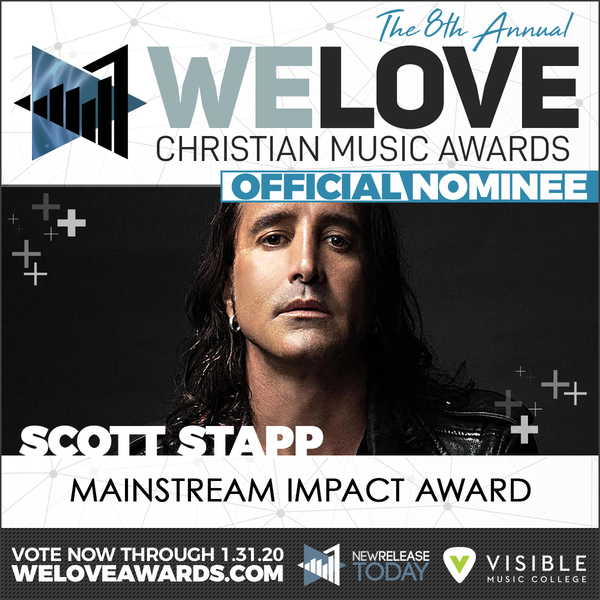 Scott Stapp has been nominated for the "Main Stream Impact Award" as part of the 8th Annual "We Love Christian Music Awards" presented by New Release Today. Nominees in each category were determined by the editorial staff of NewReleaseToday. As NRT is the largest, industry-leading Christian music site, we trusted our staff's widespread knowledge of the industry and individual projects to arrive at the best five nominees in each category. The WE LOVE CHRISTIAN MUSIC AWARDS is a chance for those of us who create, share and appreciate faith-based music to celebrate the achievements and innovation of that which we love.
VOTING PROCESS
Voting for the 8th Annual WE LOVE CHRISTIAN MUSIC AWARDS runs from Monday, Dec. 2, 2019, to Friday, Jan. 31, 2020. Winners are chosen by fan vote. All voting takes place online at WeLoveAwards.com.
WINNER ANNOUNCEMENTS
Winners of the 8th Annual We Love Christian Music Awards will be announced during a ceremony at Visible Music College in Memphis on Tuesday, February 25, 2020. It will be broadcast live on Facebook here.
Click here to vote for Scott Stapp under "Main Stream Impact": https://weloveawards.typeform.com/to/A2Vnsi